Are you interested in watching the latest super-hit Tamil movies online? Everyone would like to watch top-rated Tamil new movies, as they will have an interesting story that would keep them excited. You can find a lot of new movies released in Tamil, but it is not a good idea to watch all of them in the theatre. So where can you watch all these Tamil movies in 2023? OTT platforms like aha can help you comfortably watch almost all new Tamil movies online at home.
You do not have to worry about not being able to watch your favourite Tamil movies in theatres, as they will be available within a few days in aha. Whether you are looking for the latest romantic movies, mystery thrillers, crime thrillers, or other Tamil movies, aha has them all. You can find a list of many latest Tamil movies currently streaming on aha, which you can watch at any time based on your choice. You only need an aha subscription, which gives you complete access to all aha content.
Top Tamil new movies currently streaming on aha.
1.    Udanpaal
The cast of Udanpaal
Karthik Seenivasan directs the film Udanpaal under the production company D Company. The main cast members of this movie include Linga as Parama, Gayathrie as Kanmani, Vivek Prasanna as Murali, Abarnathy as Prema, Charlie as Vinayagam, etc. The cast selection is perfect, especially Charlie playing the role of father.
The story of Udanpaal
Udanpaal is a comedy-drama film with some suspense that will keep you excited. The story starts with the introduction of Vinayakam's family, including his son and daughter. Vinayakam's son Paraman and daughter Kanmani are in dire financial straits. When Vinayakam dies unexpectedly, his children, instead of grieving, get greedy for the compensation the government will provide. But certain twists arise, making the story fun and tragic.
2.    Miral
The cast of Miral
Sakthivel is the director of the Miral movie under the production company Axes Film Factory. Bharath as Hari and Vani Bhojan as Rama (Hari's wife) are the leading characters of the film. Other cast members include Meera Krishnan, K S Ravikumar, Rajkumar, Kaavya, etc.
The story of Miral
Miral is a Tamil slasher film with a story based on the true events of an autobiographical novel. The film is filled with many mysteries, violence, and action, which will not keep you bored at any point. The story starts with Hari and his family getting stuck on a deserted highway. Starting with a stranger warning them, they face a series of strange events and even get attacked by another creepy individual. The story is about the suspense, whether they will survive those incidents and who is causing the troubles. The film can also be considered a psycho-thriller, with scary parts that easily catch the audience's attention.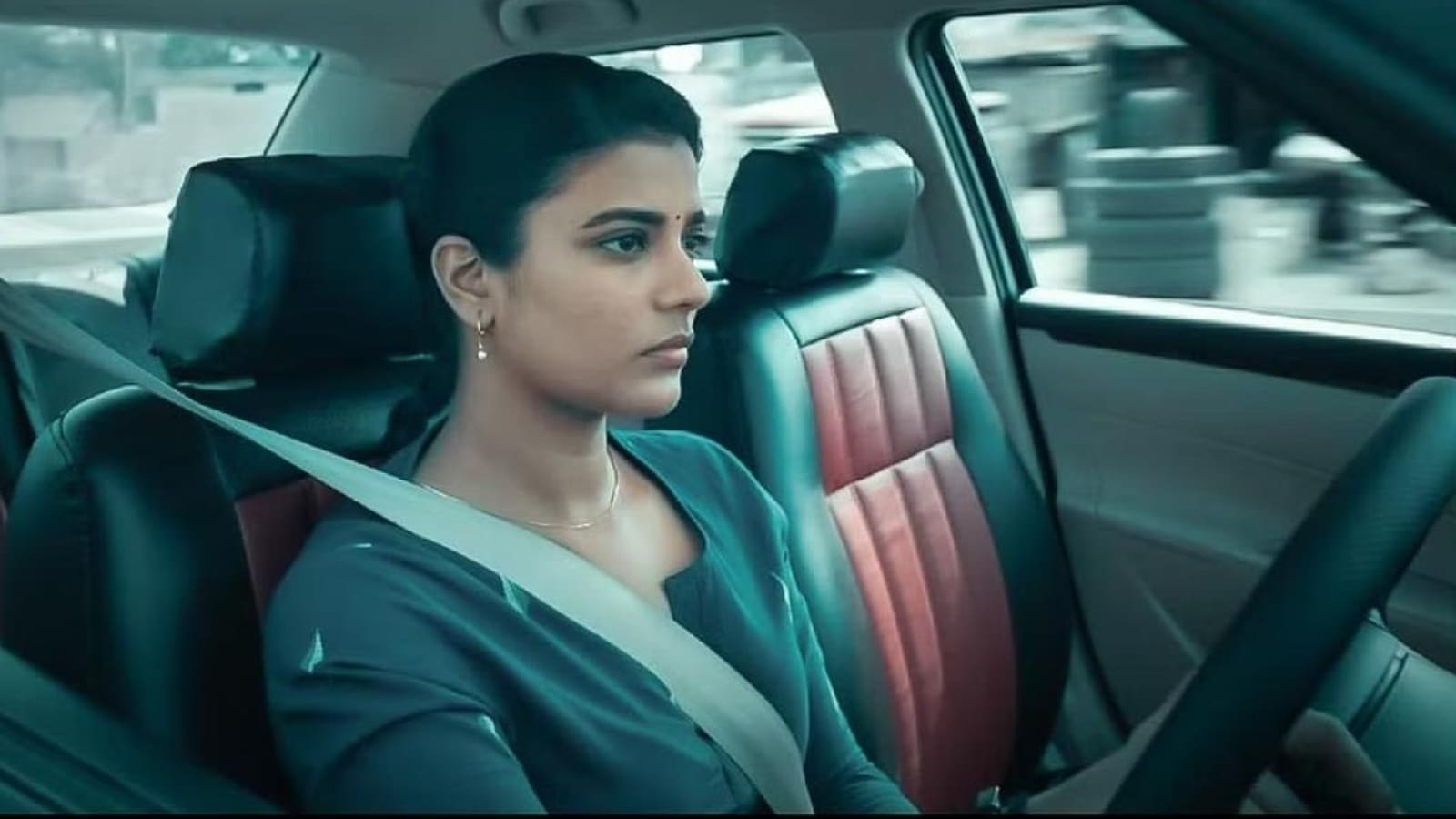 3.    Driver Jamuna
The cast of Driver Jamuna
Driver Jamuna is a suspenseful crime thriller film starring Aishwarya Rajesh as Jamuna, Aadukalam Naren as Maragathavel, and Kavitha Bharani in the lead roles. P Kinslin directs the film with the production company 18 Reels. The cast selection of this film is excellent, especially with the women driver role played by Aishwarya Rajesh.
The story of Driver Jamuna
The movie starts with Jamuna, a dedicated cab driver, choosing this profession against her mother's will or advice. She unexpectedly picks up a group of goons who threaten her to follow their orders. The next part of the movie is about whether she can outsmart those goons or become a victim. One interesting fact about this movie is that most of the story revolves around the car – cab alone.
Best place to watch Tamil romantic, crime thriller, action and horror movies online – aha
Do you like to know about an online platform where you can watch an unlimited number of Tamil movies? Nowadays, most people are trying to find such an all-in-one platform. If you are one among them, then it's time for you to stop searching, as aha, OTT is what you are looking for. It is a leading online streaming platform where you can find a list of old super-hit Telugu movies, Tamil romance movies, the latest Tamil movies, etc. Besides movies, you can also find several Tamil web series in aha.